The conference will be held in Festauditoriet, located on the Frederiksberg Campus of the University of Copenhagen (UCPH).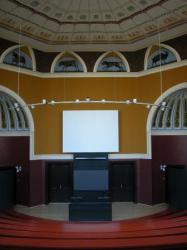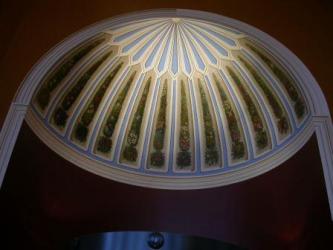 The address is:
Det Natur- og Biovidenskabelige Fakultet, Københavns Universitet
Bülowsvej 17
1870 Frederiksberg C
Denmark
Visit on Google maps..
About Copenhagen
For information on Copenhagen, we refer to www.visitcopenhagen.com:
"Every bit of Copenhagen is designed for life, from the buildings and architecture, the food and the water, the many bikes and the intelligent infrastructure to free education, free health care, and a society firmly focused on the life balance between work and play.
Copenhagen is a pocket-sized fairy tale and at the same time, a buzzing and innovative hub of ideas. Copenhagen is a city large enough for every kind of life philosophy, but small enough to bicycle from one end to the other in twenty minutes. It is all there, the urban pulse in the cobbled streets, the castles and bell towers, the artists, makers and the green grass, the mothers, babies and their strollers, the hipsters and their dreams, the prince and the queen.
The Copenhageners excel in combining simple and sustainable solutions with a casually sophisticated lifestyle. A lifestyle based on tradition, history and culture, yet constantly moving forward, giving Copenhagen a unique blend between the harmonies of old world charm and the progressive beat of a truly cosmopolitan city.
This is Copenhagen - a city for life."
About the University of Copenhagen
The university was founded in 1479 and is the largest institution of research and education in Denmark and one of the oldest universities in Northern Europe. The University of Copenhagen is constantly ranked among the best universities in Europe. Eight UCPH alumni became Nobel laureates. The university's computer science department, DIKU, was founded by Turing Award recipient Peter Naur. The University of Copenhagen is a member of the International Alliance of Research Universities (IARU).
Conference Dinner and Social Program

We are planning a social program for the evenings.
The conference dinner will be on Friday at Tårnet. The restaurant is located inside Copenhagen's highest tower, which is part of Christiansborg Palace, the home of the Danish parliament. It offers are great city view. The restaurant is run by Rasmus Bo Bojesen.